Johannesburg, May 15 – As of today, Brenda Martin, Founder of the highly respected South African Project 90, has been appointed as new Head of the African Liaison Office of the World Future Council (WFC). The position will focus on climate and energy projects and further the ongoing cooperation with the African Renewable Energy Alliance (AREA).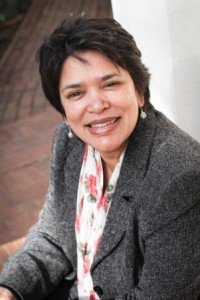 The World Future Councils promotes future just policy solutions in the fields of renewable energy, forests for people and food security. In the area of climate and energy, the WFC works to facilitate access to renewable energy and to transform existing energy structures from the combustion of highly valuable fossil resources to renewable energy sources. Brenda Martin will take charge of developing, coordinating and implementing the Africa work programme in close collaboration with the WFC Head Office based in Hamburg, Germany.
"It is widely acknowledged that parts of Africa are particularly vulnerable to the expected impacts of climate change. Just this week, a report by the Potsdam Institute for Climate Impact research (PIK) has drawn attention to the fact that three regions of Africa are anticipated to be among those most at risk in the decades to come: parts of Sudan and Ethiopia; the countries surrounding Lake Victoria in central Africa; and the continent's south-eastern corner, especially parts of South Africa, Mozambique and Zimbabwe. However, Africa is blessed with an abundance of renewable energy sources and people who are committed to seeing this continent thrive. So, we are presented with countless opportunities to join the dots between making the right choices today and ensuring future well-being. At this crucial time, embarking on future-focused work is challenging and essential. I am honoured to have been invited to be a part of the goal-driven and effective work of the World Future Council."
World Future Council
Anne Reis
Media & Communications
Mexikoring 29
22297 Hamburg
Phone: +49 40 30 70 914-16
Fax: +49 40 30 70 914-14
anne.reis@worldfuturecouncil.org
World Future Council
Brenda Martin
Head of the Africa Liaison Office
The Court in Melville
76 4th  Avenue, Melville 2109
Johannesburg, South Africa
Phone/Fax: +27-11-726 11 13
brenda.martin@worldfuturecouncil.org
The World Future Council
The World Future Council brings the interests of future generations to the centre of policy-making. Its up to 50 eminent members from around the globe have already successfully promoted change. The Council addresses challenges to our common future and provides decision makers with effective policy solutions. In close cooperation with civil society actors, parliamentarians, governments, business and international organizations the World Future Council identifies "best policies" around the globe. The World Future Council is registered as a charitable foundation in Hamburg, Germany.
https://www.worldfuturecouncil.org/wp-content/uploads/2016/02/dd0950f9-1183-4e87-87c2-da5511b1c16d.jpg
448
299
Alexandra Schiffmann
https://www.worldfuturecouncil.org/wp-content/uploads/2020/10/wfc-logo-rgb-strapline-EN-1030x357.png
Alexandra Schiffmann
2014-05-15 18:08:49
2019-05-13 16:02:30
WFC appoints Brenda Martin as new Head of the Africa Liaison Office based in Johannesburg, South Africa