A warm welcome to our new Councillors!
We warmly welcome our new excellent Members of the World Future Council! All newly elected Members of the Council have agreed to serve on the Council for a term of five years. They will be a great asset to our organisation, and we are looking forward to working with them!
Maria Fernanda Espinosa
is politician and diplomat from Ecuador who was already a Member of the World Future Council, and rejoins us after the end of her formal time as President of the 73rd session of the UN General Assembly
World Future Council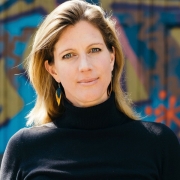 Prof. Dr Maja Göpel
was our Future Justice Director starting up the World Future Council before she became head of the Berlin office of the Wuppertal Institute and now serves as Secretary-General of the German Advisory Council on Global Change
World Future Council
Dr Frannie Leautier
is Chief Operating Officer and Asset Management Executive Director, Trade and Development Bank (TBD), Tanzania and former Senior Vice President at the African Development Bank
World Future Council
Dr Nkatha Murungi
is Assistant Director of the Centre for Human Rights, Senior Lecturer in the Faculty of Law at the University of Pretoria, South Africa
World Future Council
Andrea Reimer
is Adjunct Professor in Power & Practice, University of British Columbia, Loeb Fellow, Harvard University's Graduate School of Design and Former City Councillor Vancouver, Canada
World Future Council
Otto Scharmer
is Senior Lecturer, MIT Management Sloan School and Co-Founder and Chair, Presencing Institute, US/Germany. He is author of "The Essentials of Theory U".
World Future Council