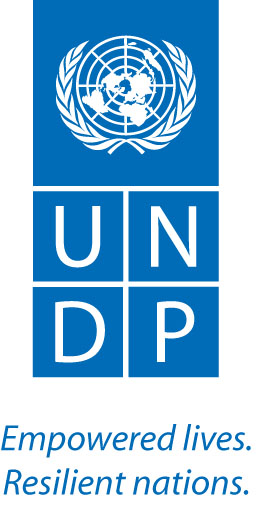 Impactful policies that empower young people for a fair and sustainable Future
67 policies from 36 countries contest for Future Policy Award received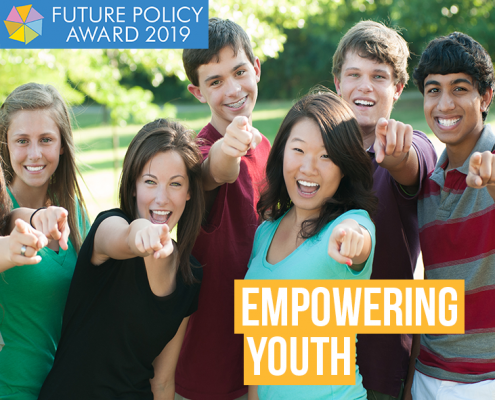 The World Future Council kicked off its prestigious Future Policy Award in April 2019 to highlight impactful policies that effectively promote and scale-up local, national, regional, and international youth empowerment solutions. With its partners the Inter-Parliamentary Union (IPU) and the United Nations Development Programme (UNDP), with the support of the Office of the UN Secretary-General's Envoy on Youth, the International Labour Organisation (ILO), Michael Otto Foundation, Jua Foundation we sent out our Call for Nominations to over 10,000 experts and representatives of international organizations, academia, non-governmental organizations, government agencies and other noted experts.
We were particularly interested in nominations of innovative and impactful laws, policies and legal frameworks that create enabling environments and empower young people in the following fields:
Economic empowerment of young women and men in decent and sustainable jobs
Youth civic engagement and political participation in support of sustainable development and peace.
The response was overwhelming receiving 67 policies from Africa, Asia, Europe, Latin America and Oceania as well as nominations considering international or regional conventions or agreements.
Today, there are 1.8 billion young people – the largest group of young people the world has ever seen. 87% of young people live in the so-called developing world. Young people embody the potential of a society and play a crucial role as key architects of the future of their communities, families and countries. Young people are also on the frontlines of political and social change. They form one of the most powerful driving force for change and development needed to achieve the Agenda 2030.
An independent high level jury will decide on the winning policies after a thorough evaluation process End of August. It is composed of experts in field of youth empowerment and the UN Agenda 2030. Among the jury members are H.E. María Fernanda Espinosa Garcés, President of the 73rd session of the UN General Assembly, Hon. Gabriela Barron, President of the Inter-Parliamentary Union (IPU), Charles Chauvel, Head of the Governance team of the United Nations Development Programme (UNDP), Valter Nebuloni, Head of Employment Policy Department of the International Labour Organisation (ILO), Prof. Dr. Michael Otto, Entrepreneur and Honorary Councillor of the World Future Council as well as youth representatives. The winners will be presented at a formal ceremony with the participation of ministers, decision-makers, donors and the media on 16th October 2019, at the 141st Assembly of the IPU in Belgrade, Serbia.
MEDIA CONTACT
World Future Council
Alexandra Wandel, Executive Director
alexandra.wandel@worldfuturecouncil.org
Mobile: +49 172 748 39 53
About the World Future Council
The World Future Council (WFC) works to pass on a healthy planet and fair societies to our children and grandchildren. To achieve this, we focus on identifying and spreading effective, future-just policy solutions and promote their implementation worldwide. Jakob von Uexkull, the Founder of the Alternative Nobel Prize, launched the World Future Council in 2007. We are an independent, non-profit organization under German law and finance our activities from donations. For information visit www.worldfuturecouncil.org